Building healthy, sustainable environments
Our Impact
Everything we do is designed to make a positive impact on our environment and communities. Learn how Wavin has transformed cities around the world and introduced a more sustainable way of life.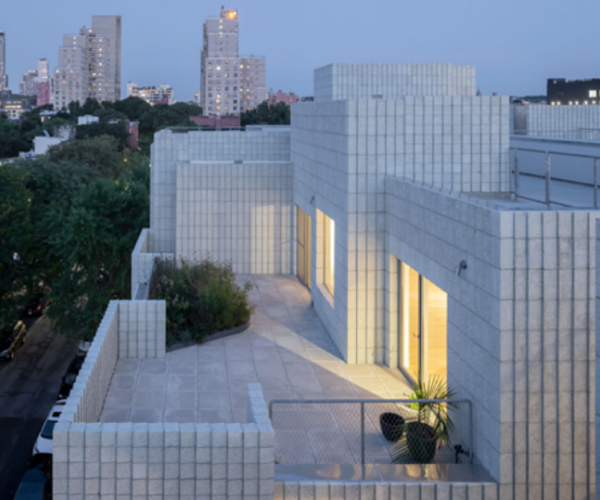 A Smartwater Reuse System Helps Trees Grow in Brooklyn While Saving Water
PolderRoof System
Modern cities, including Brooklyn, face the dual challenges of severe rainstorms and drought caused by climate change. As of May 2023, a significant portion of the continental United States is experiencing moderate to extreme drought, while frequent and severe flood events are impacting cities along the Northeast, Gulf Coast, and West Coast.
Continue Reading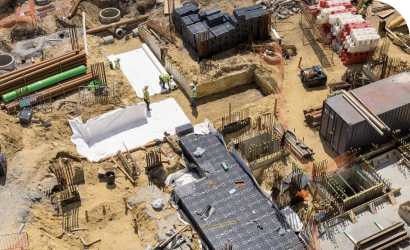 Bournemouth
Effective AquaCell Prime Solution Mitigates Flooding and Supports Green Space
AquaCell Prime | Osma UltraRib | OsmaDrain
The ambitious $82 million Hilton Hotel Development in Bournemouth posed a significant challenge - controlling surface water and potential floodwater on a challenging slope. The project required an exceptionally versatile solution to manage excessive surface water run-off and withstand continuous car usage and the weight of the construction.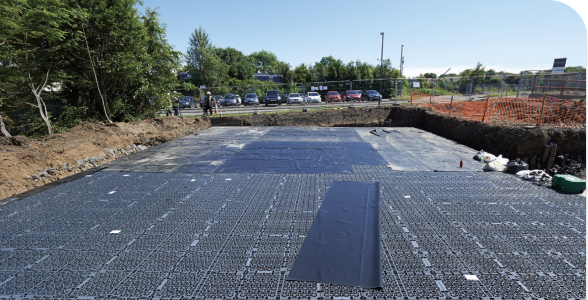 Herzfelde, Germany
Innovative AquaCell NG System Ensures Efficient Rainwater Management
AquaCell
A new logistics property with a vast hall area of approximately 10,000 m², located just outside of Berlin, faced a significant rainwater management challenge. The project required an effective stormwater concept to handle heavy rainfall and ensure the proper disposal of rainwater.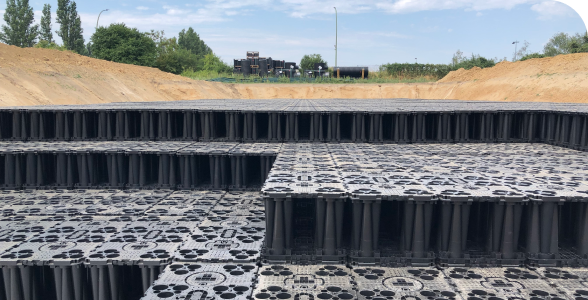 Magdeburg
Wavin's QBic+ storage system efficiently addressed rainwater retention challenges
QBic+
A new logistics center near Magdeburg, central Germany, faced significant challenges with rainwater management due to an overstretched sewage pipe from the 1990s. Despite occupying approximately 24 hectares, the area could only discharge a limited amount of rainwater into the sewer, requiring substantial rainwater retention systems.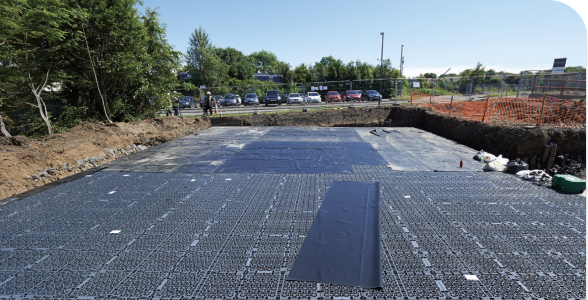 South Queensferry
Versatile AquaCell Solution Safeguards South Queensferry Housing Development
AquaCell
The South Queensferry housing development in Edinburgh faced a critical challenge - addressing surface water run-off and flood risk in an area prone to excess water. With a new 450-home development planned on the south shore of the Firth of Forth, the project required a robust and adaptable underground drainage system to ensure the safety and functionality of the site.